Web Design | Media Creation | Marketing
Media to represent you and your purpose.

From our earliest memories on, we have always loved two things: creating and being with people. Brainstorm, sketch, design, build, test, rebuild, test again… and then finally enjoy the creation! When we were able to share those experience with friends, it was only sweeter. The years have caused us to move on from Legos with the neighborhood crew to digital media with passionate business owners and entrepreneurs.
Share your vision with us and let's create something powerful!
David Jeffries & Jon Boes, Owners of Purposed Press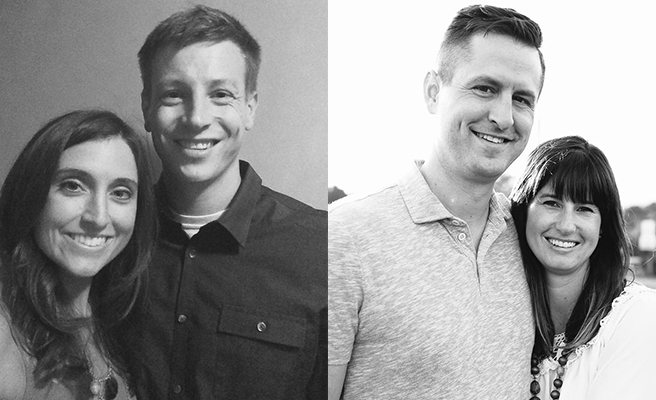 Adobe Photoshop

90%

90%

Adobe Illustrator

95%

95%

Adobe Premiere

90%

90%

Adobe After Effects

85%

85%

Social Media Marketing

85%

85%

Problem Solving and Creating

100%

100%

WHAT WE DO
Web Design, Content Creation, Social Media
Web Design - Holland, Zeeland, and all over the US!
If you own a business, you need to be available to your clients and customers online. Having a website focused on providing value to your customers helps ensure you attract the right clientele and continue to provide the kind of service that leads not only retention but to true loyalty.
We always begin by digging deep into your goals and vision. Then we create a plan to meet and exceed those goals through a new website, redesign of your existing website, or media campaign.
LATEST SITE DESIGN: ASmileWorks.org | Ortho Practice
Video Production
Video engages your audience, unlike any other media. Use Purposed Press Media to produce your next video project. We pride ourselves in producing amazing video at a price point that allows all businesses, no matter their size or budget, to have great visual storytelling.
Content Creation
One of the best ways to provide value to others is to give them great content! Showcase your expert insights, share experiences, give with the expectation of nothing in return, and build your community.
We work with our clients to create and build content through many mediums: website, graphic design, social media graphics, social media posts, video, ebooks, blogging, mailing list content, and more.
Social Media
We live in a world of online social interactions. Your business needs to present and involved in social media. We have worked with many clients on social media strategies, training for personal management of accounts, and even have helped provide oversight and monitoring for clients that don't have the time to do it themselves.

Let's Connect
We want to get to know who you are, what you do, and your dreams for where you want to go. We also want you to get to know us, what we can do, and how we can help you reach your goals!
So let's sit down, maybe some coffee, grab lunch, schedule a call, or set up a time to FaceTime. Purposed Press is based in Zeeland, MI and has served clients all over West Michigan, Illinois, Oklahoma, Florida, Tennesee, Maryland, and Oregon.
Goals, Planning, and Content
After getting to know you and deciding to continue to explore what Purposed Press can do, we can do some initial planning and digging even deeper into your goals and visions. We will talk over all the angles and options. From here, we will craft a proposal for a solution catered to your needs.
Once we agree on the proposal and our plan, you will be guided through collecting all the content we will need to give life your project!
Timeline and Workflow
This varies greatly from project to project. What doesn't change is our dedication to communication. You will know our timeline from your proposal. We will meet or beat those marks and keep you up to date on your project. You will know exactly who to call or email for any questions along the way.
On Going Support
Having the heart of a teacher, we love to show you how to manage your own website and social media accounts. We do this through personalized video training, email support, and local training (if needed). This is also a great way to keep your overhead down.
In the case you don't want to do your own management, we can discuss and develop a plan to have Purposed Press fully manage your web presence. From social media to website moderation, we've got your back!
Testimonial 1
"
David is GREAT to work with! He is extremely knowledgeable and produces top quality work. He pays attention to all the details and is extremely easy to collaborate with. I never have any doubts that he will get it done, if he says he will. David is honest and hardworking. If you come to him with a project, he will make it happen! I love recommending him. You will not be disappointed!
"
– Wayne Wyatt, teamRIPPED.com
Testimonial 2
"
David did amazing work in the development of my website! It's sleek, modern, and extremely easy to navigate. He was incredibly easy to communicate with and made changes based on suggestions immediately. Couldn't as for a better developer and I will be using him in the future!
"
Lance Lyell, CPT – Online Trainer, TDNation.com
Testimonial 3
"I have worked with David on a couple of projects which included a custom logo for my website and an e-book to accompany a new service offering. David is incredibly professional and provided timely responses to my requests for changes/updates. I will definitely reach out to David first for future projects!"
Chris Coburn, Fitness Trainer – YourFitnessPath.com
11395 E Lakewood Blvd #3
Holland, MI 49424